Carving pumpkins is an age-old Halloween tradition that is fun for the whole family. But they are also a leading cause of some terrifying plumbing problems. During this time of the year, the millions of pumpkins that are being carved are creating a ton of leftover pulp. Many homeowners begin the carving process by opening the pumpkins in their kitchen sink. The pumpkin "guts" can wreak havoc on your home's pipes when the sticky pumpkin pulp and seeds are dumped down kitchen sink drains, garbage disposals and toilets. This can result in a call to a local plumbing professional to fix the problem. Pumpkin pulp down the drain can end up costing homeowners several hundred dollars to fix clogged pipes, along with a big headache.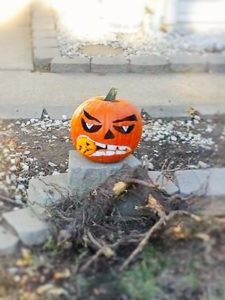 Most people wash the sticky waste from the pumpkins down the sink. But be warned- when the pumpkin pulp goes down the drain, the orange fleshy part hardens and sticks to the pipes, which leads to major blockages. With the increase in clogged kitchen sink drains, jammed garbage disposals and backed up toilets that plumbers see this time of year, Arch Plumbing is prepared for the rise in service calls.
The trick to keeping the pulp from pumpkins and seeds from causing plumbing problems is to be mindful when removing and disposing of the pumpkin's remains.Arch Plumbing has some timely plumbing advice to prevent unnecessary and costly plumbing repairs:
-Carve pumpkins on a newspaper away from the kitchen sink
-Do not put pumpkin pulp and seeds into the garbage disposal or any toilets
-Throw away all leftover pumpkin waste and newspaper in the garbage
-If you recycle, put the remains in a compost pile
After you properly dispose of the pumpkin pulp, make sure you keep the seeds. The seeds can be separated and roasted for a tasty Halloween treat for desserts, breads and muffins, or they can be air-dried and planted in the spring for next year's Halloween pumpkins! Here is a frightfully yummy recipe for toasting those pumpkin seeds courtesy of Arch Plumbing:
Preheat oven to 400°
Separate seeds from pumpkin pulp, rinse and dry on paper towels
Scatter pumpkin seeds on a shallow baking sheet leaving space between each seed
Drizzle with olive oil
Add salt, pepper and a favorite seasoning mix or single herb (we like rosemary or garlic)
Bake for 7-10 minutes until seeds are light brown and crispy
Cool and enjoy
If you do need a qualified plumber during the Halloween season, Arch Plumbing has a fleet of fully equipped service trucks ready to respond to any emergency.
Arch Plumbing is located in St. Charles, Missouri and has been in the service business since 2008 providing quality plumbing services.