Buying a home is a huge investment as we all know. Let's say you find the home of your dreams: it has everything you want from the right amount of bedrooms to that massive backyard you've always dreamed of. But what about the parts of the house that you don't see or think about? Things like pipes, sewer lines and water heaters? Plumbing issues that go undetected can cost thousands of dollars. Many potential home buyers know that you should have a home inspection before you sign on the dotted line. But what you might not know is that you should also have your home inspected by a professional plumber. They can analyze any potential problems before you take the plunge and keep your family safe and comfortable.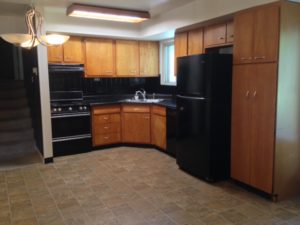 Check out these simple plumbing inspection tips to determine the future of your dream home:
#1: Water Pressure
The inspector will check water pressure by turning on multiple faucets and flushing toilets at the same time. The inspector will also run the dishwasher. There should be no water on the floors and the tanks should fill back up normally.
#2: Septic/Sewer Systems
You should know about your potential home's sewage system or septic tank. A qualified plumbing inspector will check the entire septic system using several methods. One way to check it is to use dyes that are flushed. If the dye comes up to the top of the septic drainfield, there could be a drainage problem. Another method used to check septic/sewer systems is to have a camera line set up and inserted down into the line, then pushed through the main line. This procedure is quick and can save you thousands of dollars. By having your sewer line inspected, the plumbing company can find out if there are any clogs, problems or if the line needs to be cleaned out. Sewage problems are smelly and expensive, so it is best to know about any issues and get them resolved before you sign any contracts.
#3: Pipes
The pipes in any home are incredibly important. Until about 1986, lead pipes were used in most homes and can still be found in many of them today. Having lead in your drinking water is an environmental hazard and can cause physical and developmental problems in children and high blood pressure in adults. If your dream home has lead pipes, you will want to get an estimate from your plumbing inspector to replace the lead pipes before you buy the home.
#4: Hot Water Heater
The hot water heater is an essential component to your home. It provides hot water to your whole family and the tank should be appropriately sized to accommodate your needs. A typical family of four should have at least a 40 gallon tank. Your qualified plumbing inspector will check for leaks and alert you to any problems with the existing tank. They will also check for mineral deposits and corrosion. If the water heater appears to be too old or corroded, you can ask for a new one to be installed as part of the purchase agreement.
#5: Frozen Pipes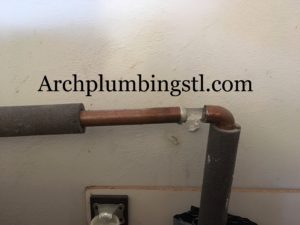 Frozen pipes can result in pipe breakages, leaks and stopped water and can cause huge headaches for homeowners. Your plumbing inspector will check that pipes and vents are correctly wrapped to prevent them from freezing during the winter months. If the home uses well water, the well should also be properly protected from cold weather.
#6: No Leaks!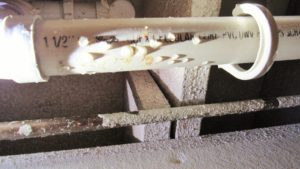 You want to be sure your home is free of water leaks in the kitchen and bathrooms. You should have the toilets and showers checked as well. A dripping faucet may seem like a small thing, but it can end up costing you a lot of cash in the long run. Also be sure the water supply line to the fridge is inspected. The plumber should check for leaks and bulges and if needed, will recommend that the plastic supply line be replaced with copper.
Identifying and addressing plumbing issues before you purchase your dream home is an essential step to avoiding larger issues down the line. Arch Plumbing can put all your plumbing inspection concerns to rest. We are a full service company providing residential homeowners with peace of mind for over 9 years!  Call us today to schedule your home plumbing inspection.
Arch Plumbing is located in St Charles, Missouri and has been in the service business since 2008 providing quality plumbing services.