Fall is just around the corner here in St. Louis area, and people everywhere can be seen decorating their homes with autumn leaves, pumpkins, and wreathes made of fakes berries and leaves. What some people tend to forget to do for their homes for the fall is to check their plumbing before winter sets in.
Do you usually focus on the outer beauty of your home and neglect the inner beauty? never fear! here are six essential tips to help you in preparing your pipes for the imminent wild winter weather.
Drain your hot water heather
leaky faucet? fix it!
Disconnect outside water hoses
Inspect and clean sump pump and pit
Got outdoor pipes? wrap em up!
Safeguard those pipes! what's the easiest way to prevent pipes from freezing or bursting?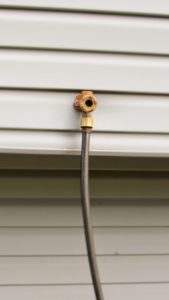 WATER HOSES
Disconnect outside water hoses: remember when you used to go outside to fill up  the kids pool or wash your prized car in the summer time, thanks to your trusty outdoor water hose? well, now's the time to disconnect your beloved water hose and put it away until springtime. If you leave your outdoor hose connected to the faucet, the water that still left in the hose can freeze and expand during the fall  and winter months, which can cause your faucet  and the connecting pipes inside  your home to freeze and, ultimately, freeze. not only with you be hindered from your future summer  outdoor activities in the coming year, but you will also have to foot a hefty repair bill if you neglect to disconnect the hose!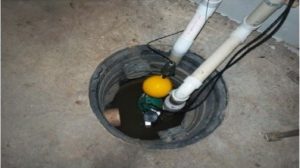 SUMP PUMP
Inspect and clean sump pump and pit: before you feel the autumnal  chill in the air (or, at the very latest, see snowflakes!) it would be very wise  to inspect and clean your sump pump and the pit in which its situated.When  your sump pump  is exposed to extreme cold, it can freeze, which in turn prevents the pump from operating. without a properly working sump pump, water can enter your basement and can easily cause flooding, especially when precipitation is high.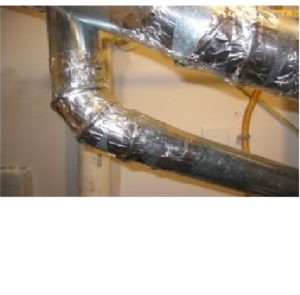 PIPES
Got outdoor pipes? wrap 'em up!do you have any pipes that are not within an insulated area? wrap them in heat tape before the weather grows cold so they will operate properly and be less prone to freezing or bursting. Insulated garage and beneath mobile home are good example of places where pipes can be without being insulated.
When in doubt… call us out! We are here  would be happy to help inspect or repair any pipe problems you may have.
Arch Plumbing is located in St Charles, Missouri and has been in the service business since 2008 providing quality plumbing services.