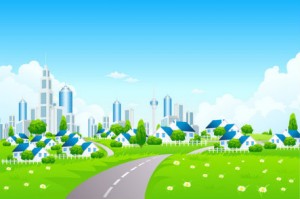 Is plumbing all the same, no matter what type of structure you have? The short answer is yes. But there are variables. Residential and commercial plumbing both use the same types of materials and both fulfill the same basic function. A good plumber can deal with any kind of plumbing system, whether it is large or small, single-family home or commercial property. It all comes down to the pipes and the structures that rely on those pipes. Even so, there are a few differences that a reliable and experienced plumbing company should address. Here are some of the biggest differences between residential and commercial plumbing:
SIZE
Commercial plumbing is huge. The size and extent of the pipes and outlets are a lot bigger than residential plumbing. Businesses have to provide a large variety of toilets, sinks and AC for both their customers and their employees. This increased demand on their plumbing systems is a major difference between residential and commercial plumbing.
MULTIPLE FLOORS
In a single-family home or condo, residential plumbing usually entails no more than two floors of plumbing. Conversely, an office building typically has multiple stories, which all require sinks, toilets, etc. Functioning pipes are affected by gravity and water pressure and are both important in buildings with more than one level. An experienced plumber understands the issues that come with a commercial building plumbing job.
VARIOUS PROBLEMS
Residential plumbing usually has the same basic issues. On the other hand, a commercial plumber sees different problems every day. The plumber might enter a flooded bathroom in a high rise building one day and have to fix the AC the next. Commercial plumbing takes more abuse because it is used much more often than residential plumbing. It has to also be able to handle higher water pressure and be studier for large groups of people. It may require different permits and various materials to fix. The installation processes are also more complex in a commercial setting. Plumbers also need to understand different codes and requirements and be prepared for problems that do not occur in residential homes. Hiring a plumber that understands these many issues and knows the solutions is essential.
Arch Plumbing has been in the service business since 2008 providing quality plumbing services.